APEX Group realizes hydrogen living laboratory "H2-Wyhlen" for EnBW
Oct 26, 2022 9:00 AM
Rostock/Laage, 26. October 2022 – Energiedienst AG (Rheinfelden), an energy company EnBW Energie Baden-Württemberg AG subsidiary, commissions the APEX Group from Rostock with a project in the double-digit millions: APEX will build a 5 MW electrolysis plant for the production of green hydrogen as a system integrator.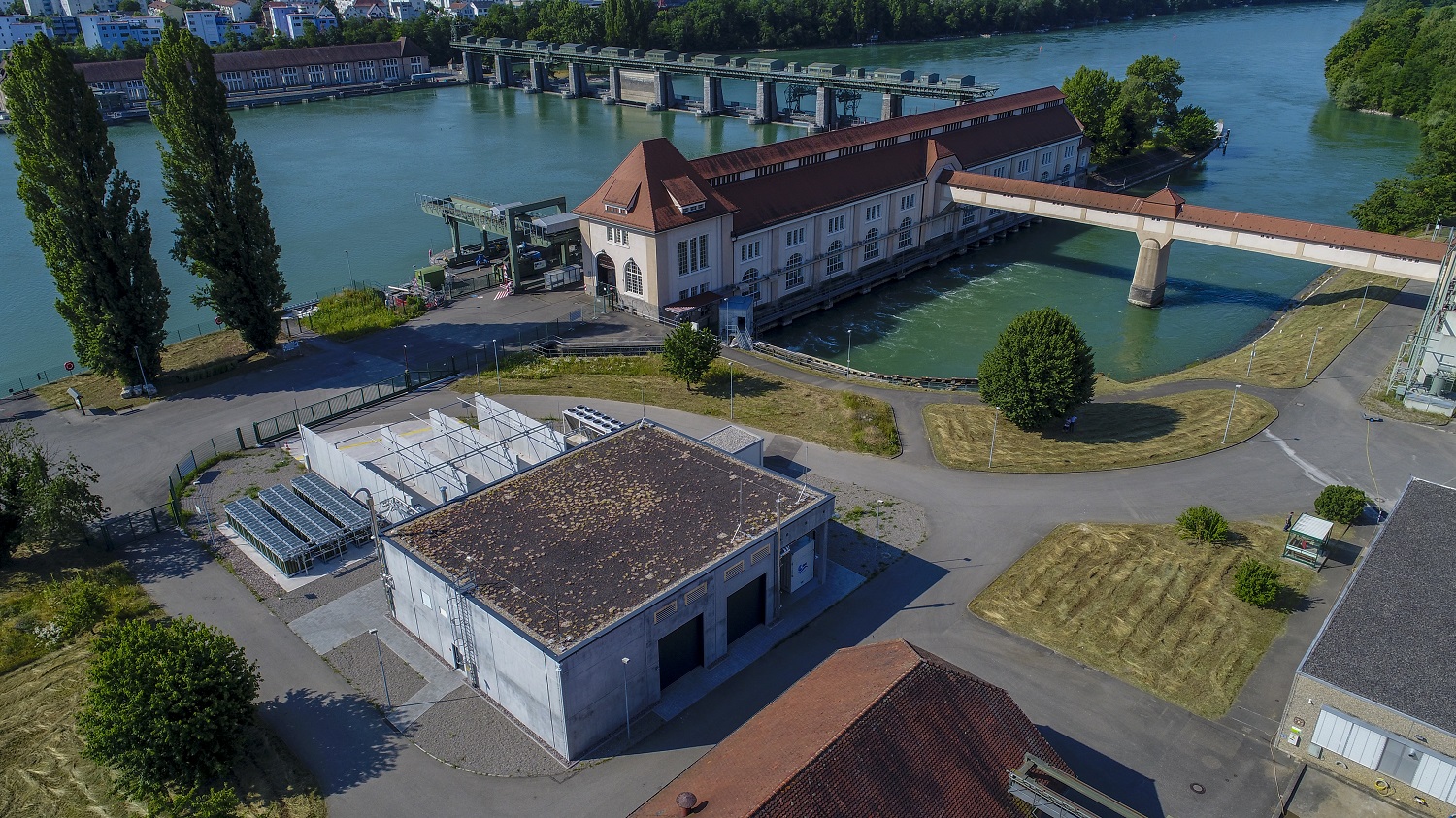 Location of the H2 living laboratory at the hydropower plant in Wyhlen.
Photo credit: Energiedienst
The electrolysis plant is the centerpiece of the publicly funded project living laboratory "H2-Wyhlen": The regenerative energy carrier hydrogen will be produced here – with the aim of making it economically viable and suitable for the mass market in the future. Energiedienst could thus offer its industrial and private customers a CO2-free gaseous energy carrier in the future.
"We are putting all our knowledge into this project - what we already have today and what we are adding every day through our research and development activities," says Bojan Petrov, Chief Sales Officer of APEX Group. "The cost- and energy-efficient production of hydrogen is one thing, but the safe storage of hydrogen will once again push its ubiquitous availability immensely - and with it, its potential applications."
The plant is scheduled to be handed over to Energiedienst AG in February 2025.
"It's really great to see that the hydrogen economy is now slowly ramping up, and I'm even more pleased that we were able to win such an important lighthouse project in Germany. I want to thank the whole team at APEX for their excellent and continuous work and both EnBW and Energiedienst for their trust in us," added Peter Rößner, CEO of APEX Group.
The "H2-Wyhlen" living laboratory is already the second contract worth millions of euros that APEX Group will lead as an engineering procurement construction (EPC) partner, following the "HyBit" Bremen project announced in July 2022.