Minister Christian Pegel presses the start button for the first hydrogen bus in Mecklenburg-Vorpommern
May 11, 2021 7:00 AM
Güstrow, May 11th, 2021 – Mecklenburg-Vorpommern receives its first hydrogen bus today. The rebus Regionalbus Rostock GmbH starts the test operation with an H2 bus from the Solaris company. The company APEX will be supplying green hydrogen from solar energy from Q3 2021 with the first public filling station for trucks and buses in Mecklenburg-Vorpommern.
Hydrogen is considered to be the solution for achieving the ambitious climate goals. Mecklenburg-Vorpommern is already a pioneer in many areas of application - now local public transport is also finding its way into pollutant-free technology.
A hydrogen bus can save up to 400 kg of CO2 per day in regular service. Only water drips from the exhaust.
The APEX Group invested early in the development of an H2 tank infrastructure in order to bring hydrogen mobility to the road. TÜV Nord is responsible for the technical acceptance of the new technology.
Heavy goods traffic is the focus of politics due to its high level of pollutant emissions. "We are setting an example for sustainability and environmental protection in our region" emphasizes Mathias Hehmann, Managing Director of the APEX Group, who hopes that this will only mark the beginning of the expansion of the refueling infrastructure in the country. Because in order to be considered a real alternative for freight forwarders, appropriate H2 fuel pumps must be built at least on the main traffic axes.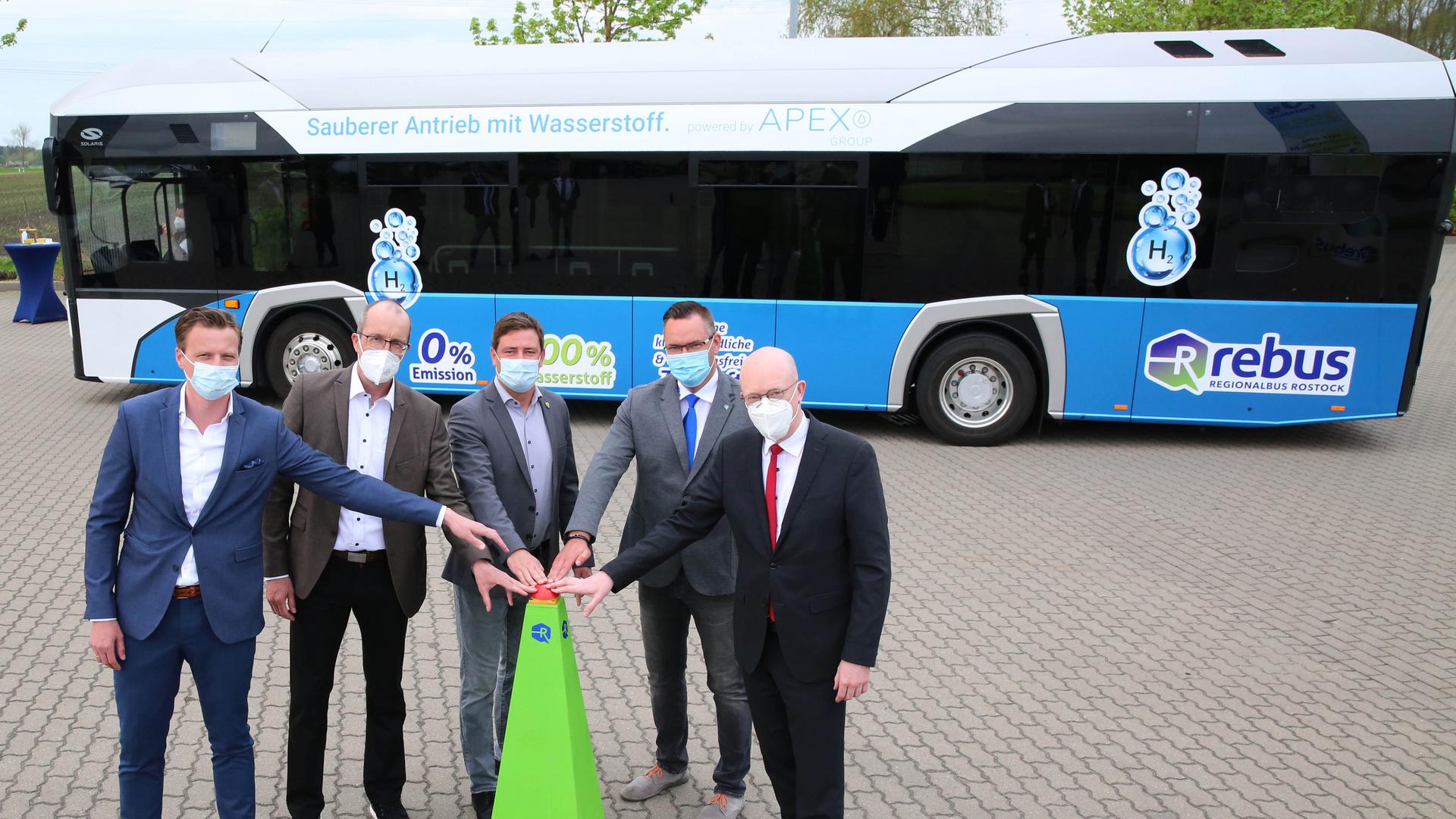 f.l.t.r.: Peter Rößner (APEX), Peter Stein (CDU), Sebastian Constien (District Administrator of Rostock County), Thomas Nienkerk (rebus), Christian Pegel (Minister of Energy, Infrastructure and Digitalization
Hydrogen is our future for a clean environment.
In ever larger cities, public transport plays a central role in future mobility concepts, both for the city and and the region connection. Public buses cover 200 to 400 km every day. In its lifespan of 12 years (i.e 750,000 driven kilometers), one bus would save a total of 675,000 kg of CO2, when powered by hydrogen. "The subject of hydrogen will significantly advance the energy transition - and we in Mecklenburg-Vorpommern want to be at the forefront," said Christian level, Minister for Energy, Infrastructure and Digitization in Mecklenburg-Vorpommern.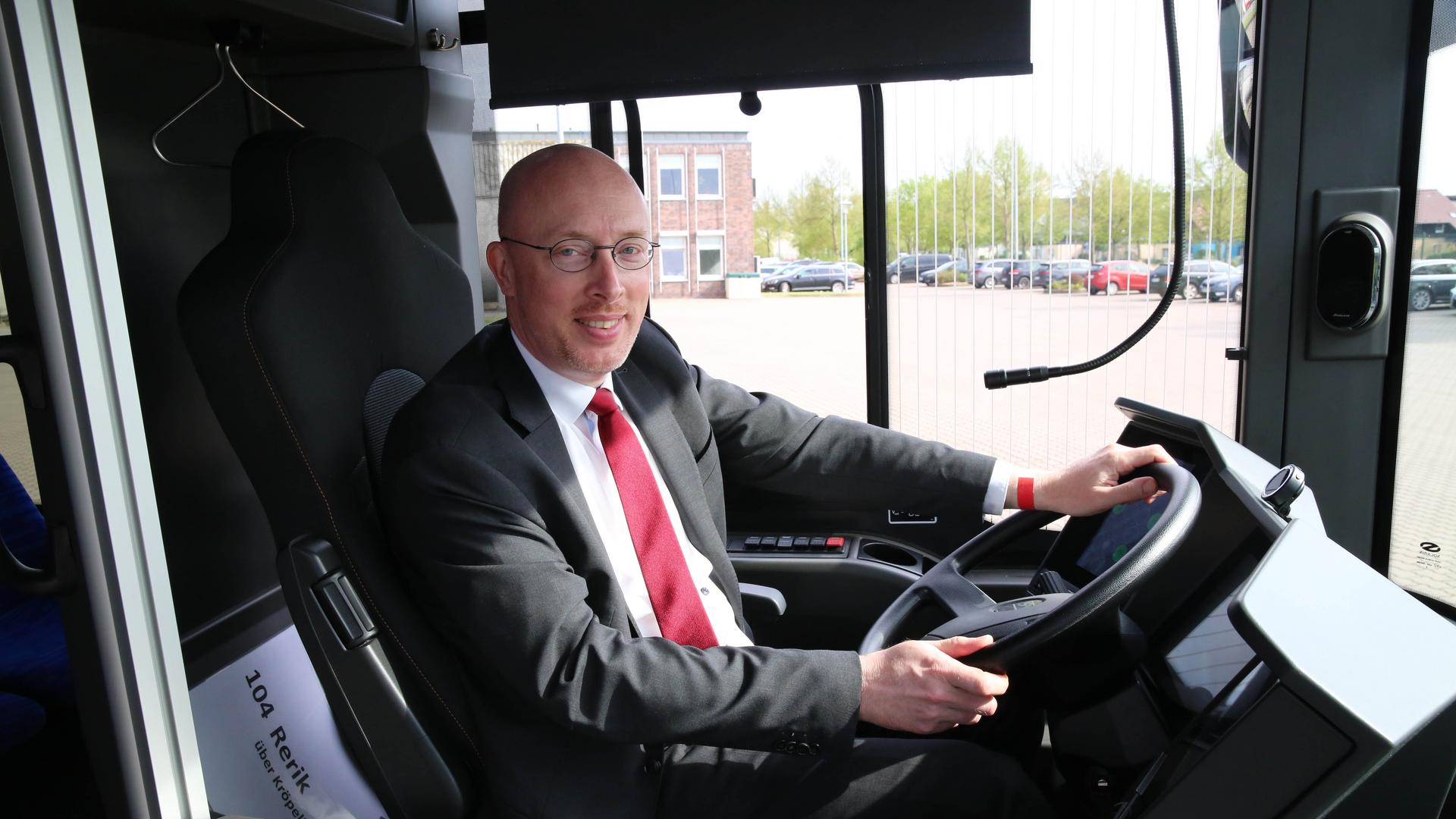 Christian Pegel (Minister for Energy, Infrastructure and Digitalization) - personally tests the hydrogen bus on the rebus company premises.