Start the New Year with a positive note!
Jan 08, 2021 8:00 AM
Rostock-Laage, January 8th, 2021 - We congratulate Patrick Kupfer from Laage on successfully completing his master's degree in renewable energies at Stralsund University.
With his work on the simulation of a hydrogen storage system (title: Simulation and Design of an APEX H2 Energy Storage System), he successfully passed his exam at the Stralsund University of Applied Sciences under the technical direction of Professor Johannes Gulden. His work is an important milestone for the industrial use of hydrogen systems for commercial applications. Mr Kupfer was supported in this by APEX Energy Teterow GmbH, where he also works. The CEO of APEX Mathias Hehmann says: "The promotion of scientific research is a central component for the successful implementation of the location advantages of Mecklenburg-Vorpommern in the global energy transition." We are pleased to welcome Patrick Kupfer, another committed graduate, to our team.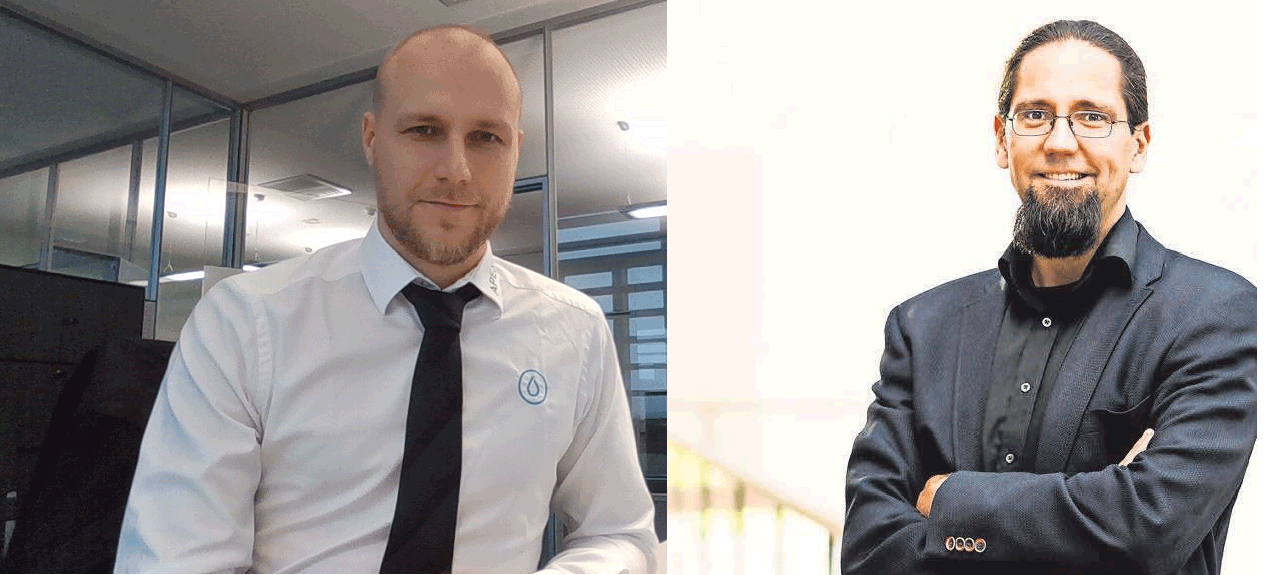 Photo: Master of Science Patrick Kupfer and Professor Johannes Gulden