APEX will be in attendance at Expo 2020
Sep 21, 2021 11:34 AM
A great honor for the APEX Group:
APEX will be in Dubai at Expo 2020 welcoming guests to the German Pavilion from October 2021. The APEX Group will be showcasing their innovative storage system. This system fulfils the generation long demand to produce stable energy from wind and solar. The presentation was developed in cooperation with WEMAG, a leading manufacturer of battery and storage systems from Mecklenburg Western Pomerania, and the Ministry for Energy, Infrastructure and Digitisation. At the "Energy Terrace", visitors are welcomed to test their skills as an Energy Manager at our on-site interactive game.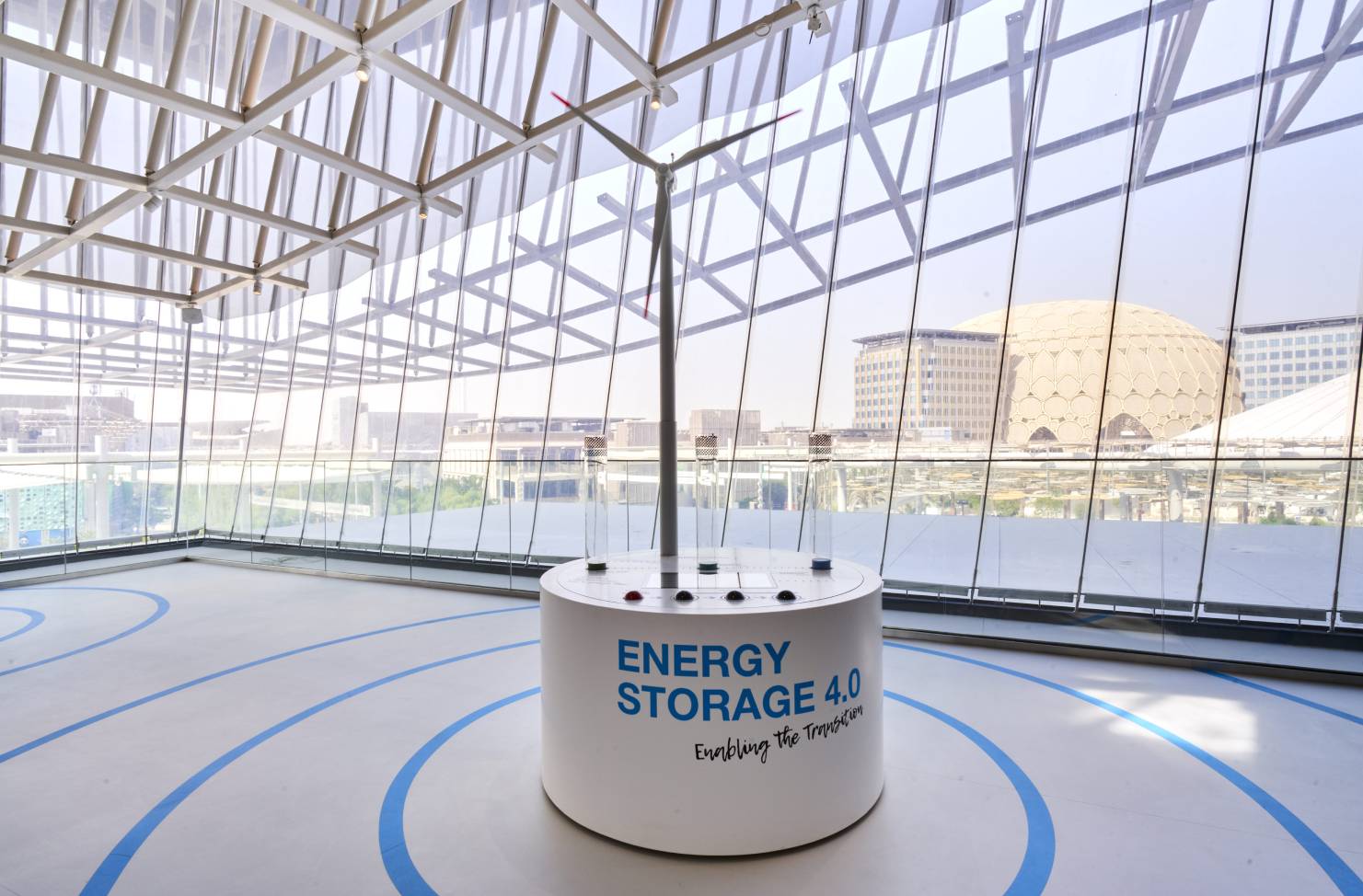 © Deutscher Pavillon Expo 2020 Dubai / Björn Lauen
The community exhibit will be displayed in the middle of the German Pavilion, where our interactive game for guest can be found.

"The world exhibition Expo focuses on the important topic of sustainability - one of the greatest topics of humanity," says Mathias Hehmann, CEO of the APEX Group. "We are very proud to present a collection of our innovations in Dubai. With our hydrogen-based products and services, we are making an important contribution to the climate-neutral transition. "
The APEX Group is a premium partner of the German Pavilion working group at Expo 2020. The world exhibition runs from October 1, 2021 to March 31, 2022. It presents innovations, shares ideas and promotes cooperation between nations. The motto of this year's Expo is "Connecting Minds, Creating the Future". The focus is on three subject areas: opportunities, mobility and sustainability. Up to 25 million visits are expected to the exhibition in Dubai. Around 200 nations, international organizations and companies will be represented.